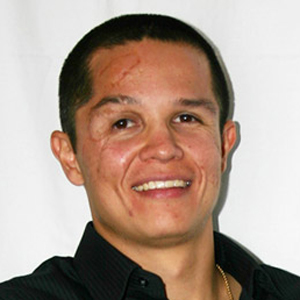 New Disruption Study: How Entrepreneurship is Driving Corporate Reinvention
By Jorge Barba
With the inevitable rise of entrepreneurship and startups driving customer innovation, incumbent companies have begun adopting some of their techniques to either catch up or really stimulate transformation within the enterprise.
A recent report by BPI Network called "Start-Up Innovation: Inspiring Business Transformation," examines the impact of digital disruption on global enterprises and markets.
The research report is based on an online survey of more than 250 enterprise business leaders and innovators across North America, Europe and Asia.
Survey respondents ranked the top five ways corporate incumbents are seeking to preempt or stay competitive with new contenders. These include:
Building and funding "intrapreneurship" teams and "inventioneers"
Recruiting, empowering and promoting "change agents" in the enterprise
Investing in promising startups and new ventures
Embracing Open Innovation strategies and containing the Not-Invented-Here syndrome
Monitoring impact and implications of disruptive technologies on their business
The bottom line of the report is this:
The survey demonstrates that entrepreneur-driven market disruption is now a recognized fact of life in virtually every industry and market sector. Ninety-eight percent of all survey participants believe traditional markets are being disrupted by new category contenders. Respondents also indicate that these new start-up innovators, and the faster pace of innovation they inspire, is bringing significant new value to customers, such as direct-to-customer business models that are data-driven, convenient, efficient and more personal.
For those of us in the front lines, either as advisers or entrepreneurs, the results are not surprising.
In my experience, large enterprises are having a difficult time adapting to business today because of outdated mindsets and business models. They've failed to ask themselves a critical question: if we started our business today, what would we do differently?
The answer to that question is so important because it means business leaders must think like the upstarts that are disrupting business as usual. But, even asking that question isn't enough. They must also act like startups: quick and nimble, customer focused with an aim to make society better; not just make money.
Acting like a startup means rethinking their purpose and culture, hiring based on values not on quick fix skills; a challenge not for the faint hearted.


Jorge Barba is a BPI Network Game Changer, Global Innovation Insurgent, and author of the innovation blog Game-Changer. Jorge is known as the Puzzle Builder and Pain Reliever by companies such as FedEx Ground, TelVista, The Jumpitz, Tuni&G, IOS Offices and Chivas USA. This is because whether it's planning and executing strategies to improve processes, helping companies "wow" their customers, or creating new capabilities, products and services and launching them in the market; he's done it. He is the Co-founder and Chief Strategist of Blu Maya. Connect with Jorge on Twitter @jorgebarba and LinkedIn.