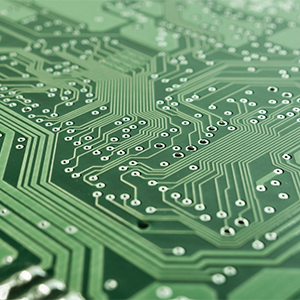 Harnessing the Power of Artificial Intelligence (AI) and Machine Learning (ML) to Transform Logistics
By David Rogers
The Elon Musks and Mark Zuckerberg's of the world are driving the Artificial Intelligence (AI) and Machine Learning (ML) agenda at present. Everything from how we interact with machines (think self-driving cars), to how we interact with each other (think Facebook), is increasingly being defined by how fast technology is teaching systems to behave like humans, and actually do it better. Enterprise applications, while still in the early stages of adopting such intelligence, are beginning to witness how the application of Artificial Intelligence (AI) and Machine Learning (ML) can drive the innovation and transformation strategy of a business.
In the context of the logistics industry, this will spell a game changer. A cross-industry report on Artificial Intelligence (AI) adoption by McKinsey, found that early adopters that have a proactive Artificial Intelligence (AI) strategy in the transportation and the logistics sector enjoy profit margins greater than 5% ("Artificial Intelligence – The Next Digital Frontier?" McKinsey Global Institute, 2017.). So, what does this mean for the systems that move our goods through the global trade network?
Enterprise applications will have to turn into intelligent ones
A company's historical data is a gold mine. As is true of all gold mines, unless you are willing to dig deep enough, all you will have to contend with are rocks and dirt, which are of no use to anyone. Relying on manual processing or even traditional analytics to gain insights has its limitations and can only take you so far. What enterprise applications need, is the ability to think for themselves and serve information based on the past, without any human intervention.
Traditionally, historical data is used to meet audit requirements or to set the company's targets for the upcoming financial year. Such enterprise applications can run validation checks on data but they don't question the users' activities. Turning data into information is one thing but using the information to drive real-time business decisions is quite another. An ordinary enterprise application is limited in the impact it has on the overall business strategy because it is unable to empower its leaders with critical insights in real-time.
Infusing intelligence into enterprise applications changes, not just how the systems operate, but also how significant the results are that they produce.
They introduce the right choices – serving as guides and ensuring that if there is something you have not done in the past, and are doing now, an alert is raised
They prevent damage – by catching errors, mistakes and even fraud attempts
They result in cost and resource savings – by recommending the most optimal options to pursue, given the circumstances
They prepare you for the future – by forecasting and predicting events including high-risk items such as faults and failures
Supply Chain / Logistics is filled with complexities and needs a guide
For thriving supply chains, it is mandatory to have a comprehensive logistics network that is well integrated. Achieving this remains a challenge even today, because collaboration between various resources and networks is needed to ensure efficiencies are improved while remaining cost-effective. The added requirement is the ability to meet the pressures associated with speedy deliveries to meet customers' expectations.
Then there is the compliance angle to think of. Regulations vary across boundaries, which means businesses have to comply to everything from global trade practices to regional guidelines / laws. The larger the supply chain / logistics network, the more complicated, time consuming and expensive it all gets. What is also missing from supply chains is real-time agility that can make optimum use of resources in the face of fluctuating costs and market demands. What happens if a flight connection is missed? Or What if your international shipping agency turns unreliable? And How do your processes change when Brexit finally happens?
It is impossible to plan an alternate option for every scenario. So who lends you a helping hand in such cases? (AI and ML).
Artificial Intelligence (AI) and Machine Learning (ML) are set to change how the logistics industry will look in 2022
According to a DHL Trend Research("Artificial Intelligence in Logistics" DHL Trend Research, 2018):
"Logistics companies are uniquely positioned to benefit by applying AI in almost all aspects of the supply chain. One of the most underutilised assets in the industry is the high volume of data that supply chains generate on a daily basis. This data is both structured and unstructured, and AI will enable logistics companies to exploit it. In addition, as many logistics companies around the world embrace digital transformation, transitioning away from legacy enterprise resource planning systems to advanced analytics, increased automation, and hardware and software robotics, and mobile computing the next obvious step in the increasingly digital supply chain is to apply AI."
AI-based systems use historical data for future projections, allowing senior management to make smarter business decisions. In a Forbes Insights Research, 65% of senior transportation focused executives believe that logistics, supply chainand transportation processes are in the midst of a radical transformation ("Logistics, Supply Chain and Transportation 2023 – Change at Breakneck Speed" Forbes Insights, 2018). In the same report, nearly 2/3rds of the respondents also anticipated that systems that integrate Artificial Intelligence (AI) and Machine Learning (ML) would result in significant productivity benefits.
It is fair to say that Artificial Intelligence (AI) and Machine Learning (ML) based systems have a very compelling advantage over traditional systems.
They optimise prices & generate more cost savings
They make monitoring and predictive maintenance simpler
They minimise the margins of error through the use of predictive analysis
They enhance network management allowing everything from optimisation of routing initiatives to reporting of fleet management issues
They make transactional activities easier allowing people to focus on revenue-generating tasks & creative assignments
The real value of Artificial Intelligence (AI) and Machine Learning (ML) lies in combining raw data residing in enterprise applications with human intelligence. Such systems adapt continuously as they learn so the agenda for supply chain / logistics is becoming clearer by the day.
How well prepared for it are you?

About the Author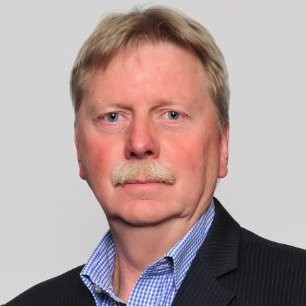 David is part of the BPI membership community and is exceptionally experienced in supply chain management, logistics, and strategy. He is currently running his own boutique consulting business called Insync Supply Chain Management Pty Ltd which provides an extensive range of supply chain consulting services across Australia and Asia. Insync Supply Chain Management Pty Ltd has significant expertise in the development and execution of supply chain strategies, transforming the integration, alignment and functional synchronization across all supply chain stakeholders. Prior to starting his own business, David worked in the corporate environment in various senior supply chain management positions with blue chip companies. David has also lectured on Supply Chain Management at RMIT University and Victorian University.
David is the Chairman Asian Pacific Logistics Federation (APLF), Past Chairman – Director of the Supply Chain Logistics Australia Association (SCLAA), Australian Roundtable President of the Council of Supply Chain Management Professionals (CSCMP), National Councilor for GS1 Board in Australia.