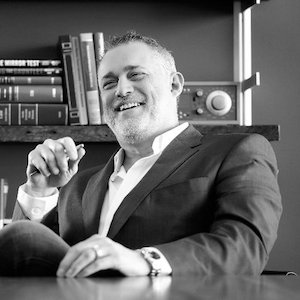 Quick Reaction Can Gain Traction When Market Demand Dips
By BPI Network
Q+A with C-Suite Network Founder Jeffrey Hayzlett, Author of New eBook"Never Waste a Good Crisis: Successful Strategies to Thrive in a Recession"

Author, television and podcast host, and chairman of the C-Suite Network, Jeffrey Hayzlett has just published a new eBook on how businesses can survive and thrive in an economic downturn. The book, titled "Never Waste a Good Crisis: Successful Strategies to Thrive in a Recession," can be downloaded here.
The BPI Network caught up with Hayzlett recently to get his thoughts on the do's and don'ts of managing through a recession. With economists and business leaders concerned about what's next for the economy, the conversation is highly relevant to today's business leaders.


1. What are the biggest mistakes that business leaders and their companies make when they expect or experience an economic downturn?
People tend to panic at the mere mention of the word "recession." We're not in one….yet, but make no mistake, we are teetering close to that precipice. In the event of a recession, or simply an economic downturn, do NOT overreact. It's very tempting to cower in fear at the uncertainty of a recession, but instead of stopping, hit the 'pause' button and take some time to think through the possibilities. Downturns or recessions aren't anything new. In fact, some of the most iconic companies have been born during tough economic periods – AirBnB, Disney, Microsoft, CNN, and so many more.

Don't ignore the data – numbers don't lie. That's another mistake many businesses make. They become reactive, instead of taking an active approach to the situation. Look at the data and that will be a clear indicator of what to look out for and lead you to wherever the pots of gold are. But you have to dig, they won't magically appear.
Another big mistake is that businesses start cutting back on a lot of things, including customers. A BIG no-no. A majority of customers will do business with you if you ask them. It's time for you to reward that loyalty – love those who love you the most. If you give a (proverbial) hug to every major customer, they'll provide 80 percent of your revenue. Go to the 20 percent of customers who provide 80 percent of your revenue, and spend more time loving them. Loyalty pays.


2. How can companies take advantage of the current environment to improve competitiveness and productivity and position themselves for growth?
I have a saying that I used in my "Think Big, Act Bigger" book that says, "In marketing, if you trust your gut, you will get kicked in the butt. Trust data and follow behavior to win." I can't stress enough how important it is to look at the data. Get as much data as possible to find productivity gains, and ways to take advantage of your competitors' weaknesses to gain market share and margins.
Do your research and find new groups of customers, product uses and extensions, new channels and even some 'white space.' Go places you haven't gone before. Those are a few ways to take advantage of the current landscape and put yourself ahead of the competition.


3. How should business leaders think about technology and innovation when budgets tighten in a downturn?
First thing business leaders need to do is change their mindset – become the disruptor instead of waiting to be disrupted. In this case, defense doesn't create offense. Don't sit back and wait.
I've written four best-selling business books, and one theme that's consistent in all of them is this adage: "Adapt, change, or die." You can sit and wait for things to happen but then you can't complain if you find disruption isn't to your liking.
An economic downturn is a great time to reach out to each of your partners. Why? Because they are looking for business opportunities and you might be able to fulfill their current need. This is also a great time to find (and get) deals – all while implementing technological and innovative systems to ensure maximum efficiencies.
4. What should marketers be doing right now to help their companies survive and thrive in uncertain times?
Right now, marketers should be doubling down like two aces in a game of Black Jack game. There's an old saying in marketing, "In good times you advertise. In bad times, you advertise more." This is the time where everyone should be getting closer to their customers and nurturing those customers.
Marketing is the inception of an idea, all the way through customer satisfaction. This is the perfect time to put everything on the table, identify areas of improvement and move as fast as possible. If you put these tactics in place, while everyone waits for this to pass, you will be steps ahead.


5. Can you recommend a checklist for leaders in the current business environment?
There are five key strategies everyone should be implementing right now:
Identify the common enemy – As a business leader, everyone in the company needs to be aware of who the common enemy is. In this case, it's the economy. It's essential we keep everyone rowing in the same direction if we're to achieve all the proposed outcomes. Full alignment with your team will ensure that everyone is communicating openly and transparently. Keep reminding your team of each step you accomplish. It's the small victories that will enable you to win the war.
Harvest cash – Build a 12-24-month emergency fund. While many recommend saving three-to-six months for living expenses, double and triple that for business expenses. Also, you must trim your sails – freeze travel, go through every credit card statement and see what you can cut, and look for discounts wherever possible. Keep as much soluble cash as possible for an emergency.
Loyalty pays – Take care of your loyal customers who have been with you through think and thin. Taking care of those customers can increase your revenue by nearly 50 percent – even if you're just retaining 5 percent of your customers. More than half (54 percent) of consumers would consider increasing the amount of business with a company for a loyalty reward.
When opportunity knocks, answer the door – Keep your eyes peeled and ears open for any opportunity that may arise. For every dark cloud, there's a sliver on sunshine. Be ready to act.
Don't retreat – Business is always evolving and if you're not changing, you're getting left behind. In order to thrive, you must learn to roll with the punches and pivot at a moment's notice. More than 90 percent of businesses reinvented themselves during the pandemic. Every obstacle is a chance to reinvent ourselves and our businesses in order to survive. When everyone is retreating, it's time for you to attack.